BOTANICAL NAME: Chamaerops humilis                                                   Var.   Cerifera

COMMON NAME:          Cerifera or

                        Silver European fan palm

COUNTRY of ORIGIN: See European fan palm page

COLD HARDINESS: This form of Chamaerops has shown to be a touch hardier than the standard green variety... although , to what degree remains up for debate. Should survive most Zone 8 winters unprotected if given proper care and protection while still young.

SIZE and CHARACTERISTICS: While size and structure is relatively the same as the normal green Chamaerops, the Variety known as Cerifera possess ghostly silver leaves. The Silver color comes from a waxy film that is produced by the palm.  There is nothing quite like seeing a good sized Cerifera in person...  it truly looks like it's from outta this world

  These palms are much  more rare in cultivation than their green counterpart and they grow much slower too.  Silver Ceriferas are available in limited numbers only.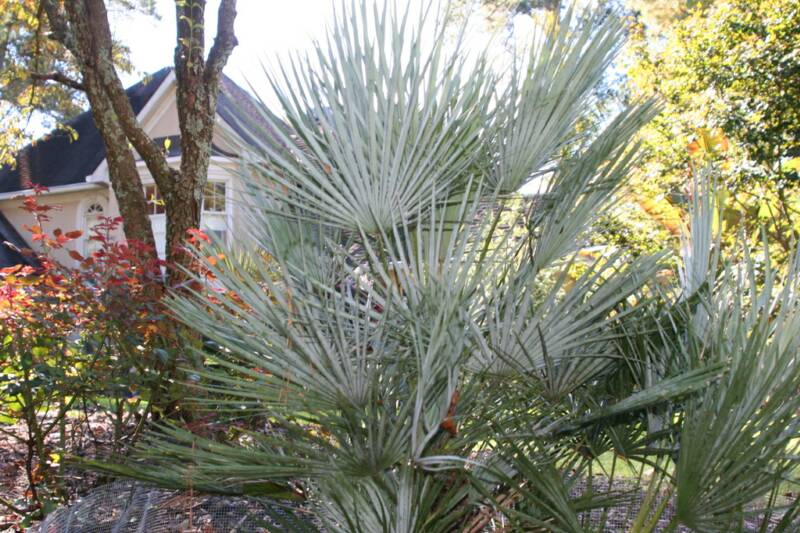 here's a nice one... grown by Alex Woollcott in Atlanta, Ga