the Chilly Palm Tree co.

                            just south of Charlotte, North Carolina 

                                                 near Lake Wylie, South Carolina

                                Growers of Cold Hardy Palms 

                                                     and Unusual Plants

                                  ph. 704-527-8478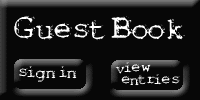 charlotte, nc charlotte north carolina huntersville gastonia lake wylie lake norman georgia atlanta, ga fayetteville,ga belmont concord monroe palmtrees coldhardypalms cold weather palm tree columbia, sc wholesale palm grower palmtree tega cay fort mill nursery palmnursery treepalm palmseed seedlings mail order mailorder ship shipping feild grown fast easy care chili chilipalmtree agave montana agavemontana deliver southeast palm philidelphia new jersey new york city long island  maryland virginia deleware pennsylvania roanoke 

I again have a good supply of Cold Hardy grapefruits that I started from 2012's harvest of fruits. They grow and sell quickly if you've been wanting these incredibly cold hardy citrus ~ CLICK HERE
website last updated on 

January 10th, 2017

(best to call or text though!)

TROPICAL LOOKING LANDSCAPES for the TEMPERATE GARDENER

I'm finally going to start posting pictures of landscape jobs that I've done around Charlotte, Lakes Norman and Wylie and around the Carolinas.... 

Yards, Pools, Places that have been transformed by the Chilly Palm Tree co.  

CLICK HERE to see some of my work and don't hesitate to call me if you'd like me to makeover your space this spring!
My palm growing friends to the north

CLICK HERE to see impressive palms growing pretty far north by some of my personal palm crazed friends! 
             Happy New Year 2017!

   MAIL ORDER NOTICE:

I will be resuming mail orders as of February 1st, 2017.

I will only be doing mail orders for about 2 months at the most though... (February and March) 

I get too busy during the spring to get bogged down with mail orders into April and May, so if there is something that you'd liked shipped, please place your order ASAP.

Any questions, please don't hesitate to call.

  NORTH RUN NOTICE 2017:

I will be doing a 1st NORTH RUN the 1st week in April, 2017 and then a SECONDARY NORTH RUN the LAST week in April.

If there is something that you'd like delivered to Northern States, please contact me as early as possible and I will make sure you get what you want for planting this spring.

I will also be attending the Friends of Green Springs anual plant sale in Alexandria, Virginia on Saturday May 20th from 8am-3pm

The address is: 

4603 Green Spring rd.

Alexandria, Va 22312

If you're interested  in getting a delivery this spring, then PLEASE pick up the phone and call me.

thanks,

-Sean

704-527-8478