the Chilly Palm Tree co.

                                                            Charlotte, North Carolina 

                                                             Kershaw, South Carolina

                                Growers of Cold Hardy Palms 

                                                     and Unusual Plants

                                    ph. 704-527-8478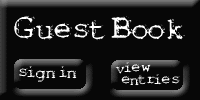 charlotte, nc charlotte north carolina huntersville gastonia lake wylie lake norman georgia atlanta, ga fayetteville,ga belmont concord monroe palmtrees coldhardypalms cold weather palm tree columbia, sc wholesale palm grower palmtree tega cay fort mill nursery palmnursery treepalm palmseed seedlings mail order mailorder ship shipping feild grown fast easy care chili chilipalmtree agave montana agavemontana deliver southeast palm philidelphia new jersey new york city long island  maryland virginia deleware pennsylvania roanoke 

I again have a good supply of Cold Hardy grapefruits. They grow and sell quickly if you've been wanting these incredibly cold hardy citrus ~ CLICK HERE
(best to call or text though!)

TROPICAL LOOKING LANDSCAPES for the TEMPERATE GARDENER

I'm finally going to start posting pictures of landscape jobs that I've done around Charlotte, Lakes Norman and Wylie and around the Carolinas.... 

Yards, Pools, Places that have been transformed by the Chilly Palm Tree co.  

CLICK HERE to see some of my work and don't hesitate to call me if you'd like me to makeover your space this spring!
My palm growing friends to the north

CLICK HERE to see impressive palms growing pretty far north by some of my personal palm crazed friends! 
UPDATED 4-21-21: 

WE ARE NOT ACCEPTING 

ANY NEW MAIL ORDERS FOR 2021

  -Any orders that were placed prior to this date will be shipped as soon as humanly possible!

Bear with me!

                                        Thanks,  

                                         -Sean

Site last updated on 4-21-21